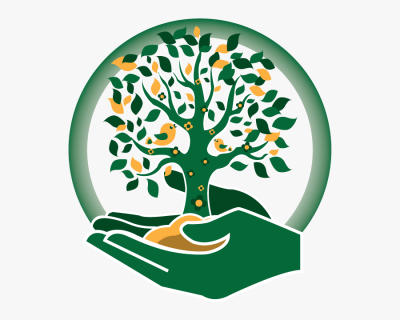 Dear parishioners and friends,
From Monday onwards we are permitted to reopen our church buildings for worship and so this weekend you are invited to join us for our last recorded service before we can gather together in person next Sunday. This Sunday is also known as Rogation Sunday (see attached service sheet) when we think of planting and growth. As a worshipping community we look forward to new beginnings and fresh opportunities. Please find the link below to the Parish YouTube Channel.
Yesterday all parishioners on the email list received our Parish Matters Newsletter for this month from the Parish Office. It is also available on our Parish Website and Facebook Page. It gives the list of Church Services this month including our mid week Holy Communion every Wednesday in St Luke's and Holy Communion for Ascension Day this Thursday 13 May in St Michael's.
I am grateful to the churchwardens and others who have prepared and cleaned our four churches for opening. We are restricted to a maximum of 50, but with social distancing requirements this may not always be possible in all of our buildings all of the time. I remind you that face coverings are mandatory in church. Please follow the signs and churchwardens' guidance when you come, and use the hand sanitisers when you enter and leave the buildings as before. We are fortunate that the weather is getting mild and church doors will be left open to improve ventilation. Services will also be short, no longer than 40 minutes so that we can arrive and leave the buildings within the hour.
This Monday sees the start of Christian Aid Week. On Tuesday morning I will be joining the Revd Tony Murphy from Carrigaline as he walks 5Km in our parish. There is more information about this in Parish Matters. Please consult it and if you would like to donate to this fundraising effort for the project we support as a Diocese in Burundi, the details are there.
Finally as our recorded services come to an end, I thank my son Darren who has worked faithfully with me every week on this for almost 15 months. While I am relatively comfortable in front of the camera, I certainly am very much out of my depth setting up the technology and editing afterwards! I would also like to thank Veronica Tadman and Mark Slade who provided the music. We are fortunate that they had the organs, keyboards and recording equipment in their own homes and so never had to enter the churches. I would like to thank the many readers, intercessors and others who recorded themselves in their own homes too so that they could be slotted into the service.
Since March 2020, we have all been on a journey, one we would not have wished to travel, but we are beginning to come out the other side. We are different as a result of this experience and so too is the parish. It is important that we pause to reflect and pray over the summer months and think about what we have learned, and is of enduring value that we will take forward with us. Other things will be reevaluated prayerfully.
Now that our churches are reopening, these regular emails will continue to be sent from now on only to current parishioners. Some receiving this were on an expanded list of friends of the parish and former parishioners who liked to keep in touch with our services during lockdown. They can still find out about what is happening by consulting the Parish Website, our Facebook Page and Twitter Account.
I wish you all every blessing,
Adrian

—

Archdeacon of Cork, Cloyne and Ross.
The Rectory,
Carrigaline Road,
Douglas,
Cork.
T12 A2RC