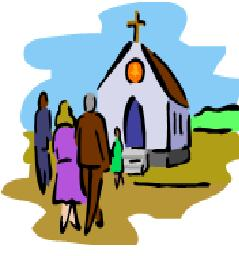 The Rector writes……
In recent years we have all become much more aware of how important it is to know what personal data is held by organisations such as Facebook and Google, as well as by local service providers such as solicitors, doctors, the HSE, and Department of Social Welfare. The highly publicised EU General Data Protection Regulation (GDPR) came into effect on May 25. Under these regulations, we all have a right to ownership of our personal data. I thought I would take the opportunity this month to outline how this applies to the parish and in particular in relation to the data we hold on you.
Personal data is defined in the GDPR "as any information relating to a (living) natural person". Under EU law we all have rights, and these include:
Our data must be processed lawfully, fairly and in a transparent manner. We have the right to know what happens to our data, the use to which it is put, and with whom it is shared.

Our data may only be held for the specific, explicit and legitimate purpose for which it was collected.

Data collected and stored by any organisation, including churches, can only be what is necessary in relation to the use for which it was intended. Any additional irrelevant data cannot be held, stored or processed.

We have the right to expect that any personal data is accurate and kept up to date.

We have the right to expect that any computer system or filing system is appropriately protected and secure.

Most important of all, we have the right to access our personal data and to receive the information in respect of the rights set out above.
Any enterprise, and this includes the church, must provide us with a copy of our data and the uses to which it is put, free of charge and within 30 days. This process is called a data subject access request.
Where an organisation or enterprise allows our data to be published or used inappropriately, we have the right to sue that enterprise whether or not we have suffered a resultant material loss. We therefore have the right to sue a data controller where we consider that our rights under the GDPR have been infringed.
As a result of this, all churches that collect or store personal data have onerous obligations as to how they use data and with whom it is shared. Any breach of the data protection rules must be recorded. Unless the breach is incidental, it must be reported to the Data Protection Commission within 72 hours. If there is a significant material risk to data subjects as a result of the breach, we must be informed immediately.
In the event of a breach, the commission has the power to impose fines up to a maximum of €20m or 4% of the enterprise's global turnover whichever is the greater. Organisations, businesses and churches must also consider the huge reputational damage that arises when there is a significant data breach which may now come before the courts.
It is hoped the GDPR will allow us all to have confidence that our personal information will be protected, used appropriately for the purpose for which it was given, and released to us when we request it.
I believe our rights enshrined in the GDPR will make all organisations, including churches large and small, more accountable. Our Parish Data Protection Policy is available on the church notice boards or on the parish website. If you have any further questions about this matter, please do not hesitate to get in contact with me. As the data controller for this parish, I will do my best to ensure that the highest standards are maintained in the area. While the other parish clergy have access to parish address lists for the purposes of pastoral care and home visiting, any queries in relation to this must come through me as the legal responsibility rests with me as rector.
Yours in Christ,                 Adrian.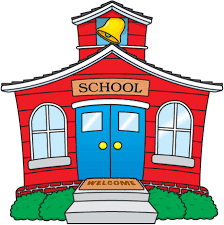 St. Luke's School Notes:
The St Luke's School community were very saddened to hear of the death of our much loved former caretaker Eugene Cotter. He was associated with our school for over twenty years and was always there to help and assist in any way. We send our deepest sympathy to his family.
Congratulations to Mia Reynolds and Denis McCarthy both winners in the recent colouring competition organised by WM Storage for Cork City schools.
3rd and 4th class pupils have been introduced to the sport of Tug of War recently. Cricket is also in full swing in our middle classes. 4thclass continue to enjoy their weekly 'Engineering in a Box' sessions with Wesley Bateman, they are now designing and making self-propelled cars.
Our Parents Association organised another very successful Coffee to Go morning and cake sale. Many thanks to all involved.
St Michael's School Notes : We can hardly believe that Summer term is here already. As well as the usual school activities, we are busy training for the inter school sports competitions and practising our end of year musical 'Alice'. We are keeping super active this term and have been doing tennis, tug of war and parachute games! Vegetables and fruit have been planted in the school grounds by our green fingered pupils.
The senior room pupils have been rewarded for their efforts in the 'Scríobh Leabhar' programme with a visit to Fitzgerald's Park to attend a concert by 'Seo Linn'. Every student wrote a book 'as Gaeilge' !!
This year we are taking part in the Blue Star programme learning all about Europe. Our projects are completed and Deirdre Clune will be visiting to present us with our European Flag in June.
Our students have done some amazing work again this year and have received an award of excellence. We are grateful to Blackrock Castle for their support with this.
Our most interesting visitor this year was Dr Tim Jackson who had us all enthralled with photos and stories of his amazing adventures and travels as a young doctor in Pakistan. We hope he will agree to visit again.
Our students will be visiting Rumley's Farm and Spike Island for their tours next month. We were delighted to have Michelle Bowles volunteering her considerable administration skills with us this term. We also appreciate the contribution of Kate and Laura during their work experience from Ashton.
Construction will begin on or new classroom during the summer break.
Our summer fete will take place on June 10th and our end of term service will be on 22nd June at 9 am- all are welcome to attend it.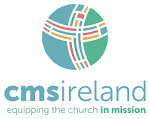 Visiting Speaker from CMS Ireland We are grateful that Jenny Smith, Mission Director from CMS Ireland, will be attending services in Passage and Douglas on Sunday 10 June. She will also be giving the address. As a parish we support Revd Dr Keith and Lyn Scott, who are currently serving in Zambia where they are involved in clergy training, theological education and teaching English. Jenny recently visited them there and so will update us on their work.
Diocesan Synod The Diocesan Synod this year is being held at the Cork International Airport Hotel on 9th June. The Eucharist will be celebrated in Holy Trinity Church, Frankfield at 9.30 to start of the day's proceedings. Parishioners, who are not members of the Diocesan Synod, are also welcome to attend this service. I think it is the first time ever that Holy Trinity Church has hosted this, so I hope you will make every effort to attend this historic service and welcome people across this Diocese to this beautiful and well-maintained church.
Adult Safeguarding By now everyone reading this magazine will be familiar with Safeguarding Trust, the Church of Ireland code which governs all our ministry among children. The different area, of caring for and ministry among vulnerable adults is now receiving attention. A special training day for clergy is being held on 20 June in Northridge House at St Luke's Home. Standards for the care of adults are now enshrined in legislation in Northern Ireland. It will not be too long before similar legislation is passed which will apply to us in the Republic. It is important that we are well prepared in advance of this.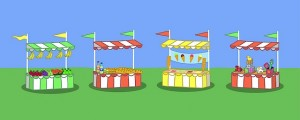 Summertide Fete:    23rd June @ Garryduff Sports Centre (10.30am – 1.00pm)
We hope you can join us for this great event where you can meet friends, enjoy a tea/coffee with homemade cakes, visits the many stalls, take on the challenge of the Gladiator challenge or the Bungee Run for older kids and adults or for all kids it's a must The Large Hippo Obstacle Course.
Don't forget to buy a raffle ticket to be in with a chance to win from 30 great prizes valued at €5,000.
In preparation we are looking for contributions that we can sell in the various stalls listed below.
All contributions towards these stalls can be given to the contact names below or given to the Churchwardens.
Please contact:
Bottle Stall:    Tom Chambers.
Children's Corner :  Dawn Barry
Cake Stall: Sylvia Hayes
Plant Stall: Shirley Clarke Swanton
Tombola : Sandra Coombes
Books Stall:  Roger Flack
Knit wear : Jill Hingston
Country Produce : John Sweetnam
All proceeds go towards Parish funds and upkeep of Church buildings.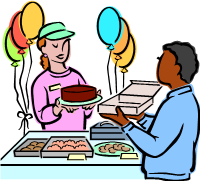 Recent Fundraising On 21 April a successful Coffee Morning was held in the Old Schoolhouse in Blackrock which raised €1550 for parish funds. It was a very enjoyable social event as well as being a financial success. We thank all those who ran the stalls, provided refreshments and who came to support it on the day.

Cork Autism Conference 2018 –  Re-Thinking Autism – A Positive and Integrative Approach, Sunday September 30th, Rochestown Park Hotel, Douglas Cork. Open to Parents, Families, Caregivers, Adults with ASD, Employers, Educators, Professionals, Agencies, Advocates and anyone with an interest in autism and aspergers syndrome. More info here: www.bookwhen.com/autismcork or call 089 239 8900
Parish Contacts:
Ven. Adrian Wilkinson, Tel: 4891539. E-mail: adrianwilkinson3@gmail.com  (Day off Monday)
Rev. David Bowles Tel: 4358226. Email: dgd_bowles@yahoo.co.uk (Day off Saturday)
Rev. Hazel Minion, Tel:4361924.E-mail:hminion22@hotmail.com(Works Tuesday/Wednesday)
Parish Office Tel: 4369578. E-mail: douglasofficecork@gmail.com(Friday mornings only)
Parish Website: www.douglas.cork.anglican.org Follow us on twitter @DouglasUnion or on Facebook            https://www.facebook.com/douglasunionfrankfield
SERVICES THIS MONTH
3rd

 June

(Green)

 6th

June

Wednesday

10th

June

(Green)

17th

June

(Green)

24th

 June

 (Green)

St Michael's

Blackrock

8.30Holy Communion

11.30

Holy Communion

8.30         Holy Communion

11.30

Morning Prayer

8.30Holy Communion

11.30

Holy Communion

8.30Holy Communion

11.30

Morning Prayer

 

St Mary's

Marmullane

9.45

Morning Prayer

9.45

Holy Communion

9.45

Morning Prayer

9.45

Holy Communion

Holy Trinity

Frankfield

10.00Holy Communion

10.00

Morning Prayer

10.00

Holy Communion

10.00

Morning Prayer

St. Luke's

Douglas

11.15Morning Prayer

11.00Holy Communion

11.15

Holy Communion

11.15

Morning Prayer

11.15

Holy Communion