Tuesday 
Coffee and Chat about Rev'd Hazel's visit to Zambia in CPH Supper Room @ 11am.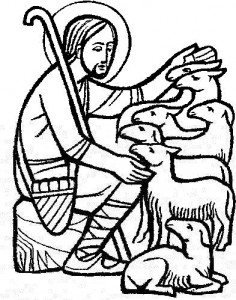 Badminton – Marmullane @ 8pm
Wednesday 
Badminton – Marmullane @ 10.30am
Thursday
Boys' Brigade. – CPH @ 6pm – 7pm Anchors.  7.15pm – 8.30pm Junior and Company sections.
Saturday
Coffee Morning – Old Schoolhouse Church Road Blackrock 10-12noon.  Admission €4. including light refreshments.
Churches Together Annual Ecumenical Service will be held on Sunday, 19th May at 7pm in St. Columba's Church, Douglas.  All are welcome.
Ecumenical Bible Week. Following the success of last year, Cork Ecumenical Bible Study Week will run this year from Tuesday 21st May to Sunday 26th May.  The topical theme this year is 'The Earth is the Lord's and everything in it' and focuses on ecology and welcoming the stranger, both crucial challenges facing our world today.  Each meeting begins at 7.30pm. On Thursday 23rd May Dr Richard Scriven will host the meeting in the Old Schoolhouse, Blackrock and the theme will be 'Exiles and Strangers'.  Cork Ecumenical Bible Week extends a warm welcome to everyone. No booking required. Donations to cover costs will be welcome.
A Coffee Morning will be held on Saturday 25th May from 10:00 until midday at Marmullane Church Hall. Admission 3 euros which includes coffee/tea and scone. Raffle and general sales table. Proceeds in aid of Church Hall. Everyone welcome.
Kinneigh Mothers Union are holding a Songs of Praise Service in aid of Mums in May on Sunday the 19th of May at 3pm in Kilmeen Church.