Sunday
Harvest Thanksgiving Service – Holy Trinity Church @ 10am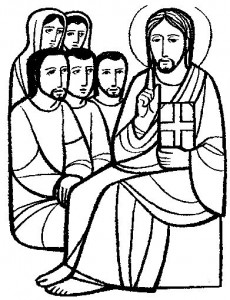 Harvest Thanksgiving Service – St. Luke's Church @ 11.15am
'Service & Sausages' – St. Luke's Church @ 6pm       
Tuesday
Parish Book Club – The Rectory @ 8pm
Badminton – Marmullane @ 8pm
Wednesday
Badminton – Marmullane @ 10.30am
Bowls – CPH @ 7.45pm         
Thursday
1st Cork Company The Boys' Brigade. – CPH @ 6pm – 7pm Anchors.  7.15pm – 8.30pm  Junior and Company sections.
****CHANGE OF DATE******
The CDYC Soccer tournament is now on the 13th Oct 2018 in the Maritime College in Ringaskiddy, 11am until 4pm (instead of the 17th Nov). The form is on the Website.
Bible Study will be held in the home of Joan Miller, Ballintemple on Wednesday, 17th October at 2.30pm and in the home of Carol Boylan, Moneygourney on Thursday, 18th October @ 7.30pm.
St.Nicholas Brass Band will hold an autumn concert in St.Michael's Church, Blackrock on Friday 19th. October at 8 pm.  Their guests will be Harmonics Barbershop Quartet & tickets are €10 from any Band member or on the door.
Come & enjoy an evening of beautiful music in this lovely & intimate venue.