Monday
Badminton – CPH @ 8pm
Wednesday
Badminton – Marmullane @ 10.30am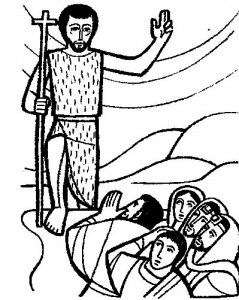 Holy Communion – St. Luke's Church, Douglas @ 11am
Christmas Lunch – Blackrock Old School House @ 1pm
Carols @ Carol's – in the home of Carol Boylan, Moneygourney @ 7.30pm
Bowls – CPH @ 8pm
Thursday
Boys' Brigade. – CPH @ 6pm – 7pm Anchors. 7.15pm – 8.30pm Junior and Company sections.
Farmers Cross Friendship Group will meet in the Cork Airport Hotel at 7.45pm and have extended an invitation to parish members to join them for refreshments. Their guest speaker will be Rev. Hazel Minion who will give a talk about her trip to Zambia last July.
St. Michael's School Carol Service will take place next Sunday morning, 15th December, in St. Michael's Church at 11.30am.
St. Mary's Church, Marmullane Carol Service will take place on Sunday evening on 15th December at 7pm. There will be the usual variety of seasonal music as well as ecumenical input from the Passage West Folk Group.