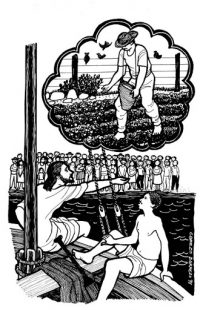 Dear Parishioners and Friends
It was wonderful to be back in church last Sunday, to see so many familiar faces and to worship together again, even with social distancing, face coverings and no congregational singing.
Thank you to the churchwardens and those who prepared the churches for last Sunday and to Veronica, Roger and Paula for enhancing our worship through music. We reached the limit of 50 in St Luke's Church last Sunday and apologies to those who could not be admitted. This week we will have the outside speakers in use so if we do have more than 50 inside, people can still join the service while sitting in the churchyard.
We look forward to opening Holy Trinity Church Frankfield for the 10 am service this Sunday.
Attached to this email is a service of Morning Prayer and a readings sheet for use at home if you are not going to be at church. The video reflection will be live at 9am tomorrow on the YouTube channel.
https://www.youtube.com/channel/UCZDmEQt2VvcJI9ErW29vxPA/videos
Collect and Readings – 12th July 2020
Services in our churches are as follows:
12 July
8.30 Blackrock (Holy Communion)
10.00 Frankfield (Morning Prayer)
11.15 Douglas (Morning Prayer)
Next week 19 July
8.30 Blackrock
9.45 Passage
11.15 Douglas
Best wishes
Adrian
—
Archdeacon of Cork, Cloyne and Ross.
The Rectory,
Carrigaline Road,
Douglas,
Cork.
T12 A2RC