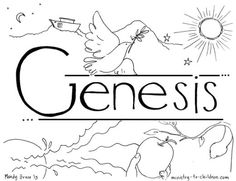 Dear parishioners and friends,
If you have been doing our Genesis Bible Reading Challenge each day since early October, you should be on the home straight now, reading about the twists and turns of the life of Joseph and his family in Egypt.
I have left the final video contribution, this time by Florence Binions, to the very end as it is distinctive from all the other ones. It does not focus on an event or character in Genesis, but instead looks at the theme of the Covenant, or the agreement God made with Abraham and his descendants. This is central in Genesis and Florence then carries the implications of this throughout the Old Testament before going on to examine its wider application in the New Testament to include both Jews and Gentiles. I hope you enjoy it. The link to our YouTube channel is here:
It therefore is a fitting conclusion to our Genesis Bible Reading Challenge as we look forward to starting the season of Advent this Sunday.
—
Archdeacon of Cork, Cloyne and Ross.
The Rectory,
Carrigaline Road,
Douglas,
Cork.
T12 A2RC