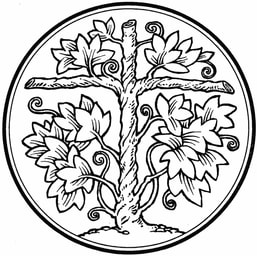 Dear parishioners and friends,
I hope you are enjoying the Bank Holiday weekend. I think the mood of the nation was raised considerably on Thursday evening with the government announcement that the lifting of the public health restrictions will be accelerated this month. As regards the parish, it will mean that from Monday 10 May, services can once again be held in our church buildings, subject to all the usual protocols. I will say a little more about this next weekend in my email and in the May issue of Parish Matters which will also be circulated next Friday.
Please find the link to the recorded service for this Sunday below. I hope you enjoy it. The Order of Service is attached too.
In the service I refer to the link our parish had for three years with Revd Dr Keith and Mrs Lynn Scott. We were one of a number of parishes that, through the Church Missionary Society, supported them while they were working in a theological college in Zambia. They have now returned and are living in Northern Ireland. They were to have been with us in some of our churches this Sunday to report back and to thank us for the support. Obviously that is not now possible so they have sent us a short video. The link to it is below.
Finally, please see the attached poster in relation to a Christian Aid fundraiser. I will be joining Revd Tony Murphy on his walk on Tuesday 11 May. However we can't have a crowd doing it at the same time. If you would like to do it starting at a different point, or at a different time that day, please feel free to do so. You might like to also send a donation to the Burundi project which our Diocese has been supporting through Christian Aid. Again I will tell you more about it next weekend. I just want to note the date for now.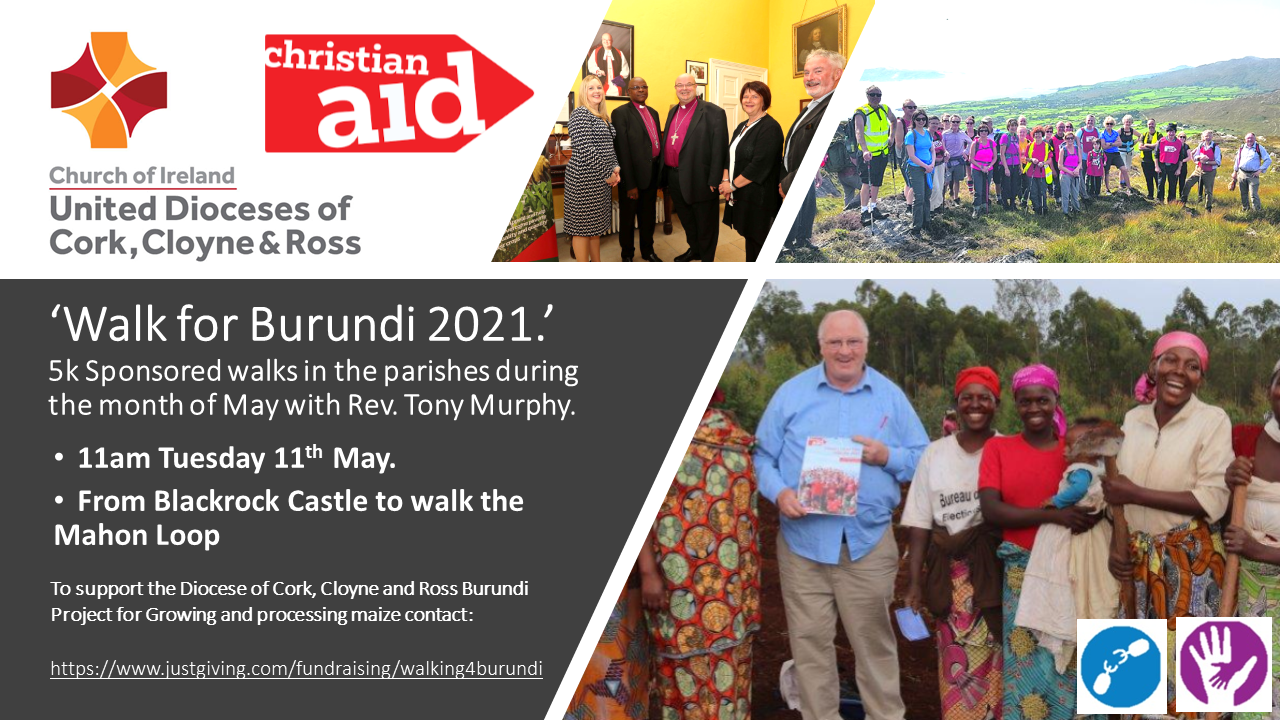 Every blessing,
Adrian
—
Archdeacon of Cork, Cloyne and Ross.
The Rectory,
Carrigaline Road,
Douglas,
Cork.
T12 A2RC