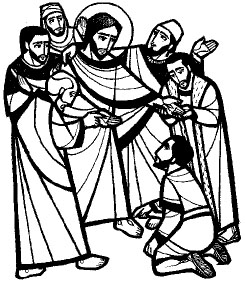 Dear parishioners and friends
I hope you are enjoying the fine weather.
Please find the link to the service for Pentecost here. It is now on our new parish YouTube channel. When you click the link choose the option for Sunday 31st May. It will then play as usual.
Next Sunday is Trinity Sunday and so the service will be recorded in Holy Trinity Church Frankfield. Thank you to those who have sent in pictures of family occasions and services that happened in the church. If anyone else has photos to send me – I need them by Wednesday 5pm.
I hope you enjoy this Sunday's special service for Pentecost. The text of the service is also attached.
Best wishes
Adrian.
—
Archdeacon of Cork, Cloyne and Ross.
The Rectory,
Carrigaline Road,
Douglas,
Cork.
T12 A2RC