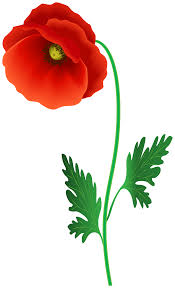 Dear parishioners and friends,
Tomorrow 8th November is being observed as Remembrance Sunday. The service was recorded in St Luke's Church and will be available on the Parish YouTube Channel from this evening. The full Order of Service is attached. It contains all the readings and prayers and is appropriate for personal use. The link to the YouTube Channel is here:
I am very grateful to Veronica Tadman for singing two of the hymns for this service which she recorded at home. Mark Slade also has the instruments and technology to record organ music from his home. In tomorrow's service he will play a special organ improvisation called 'Remembrance' and I thank him too. I hope you will find the music in this service a source of comfort and encouragement as you remember. I thank Wilfred Baker for the two readings and my son Darren for the extra time he put in to record and bring together all the different elements of this recording into one seamless service.
You will see that at one point there will be an opportunity for personal prayer when I will light a candle in the church. When you are watching the service at home, you might like to join me in lighting a candle yourself and remember loved ones who have died, particularly those who have died since March and have not been afforded the normal public funerals they deserved. Remembrance is not just about those who were killed in conflict in the cause of peace, but a time to reflect on the lives of all the faithful departed.
Wishing you all every blessing,
Adrian

—

Archdeacon of Cork, Cloyne and Ross.
The Rectory,
Carrigaline Road,
Douglas,
Cork.
T12 A2RC