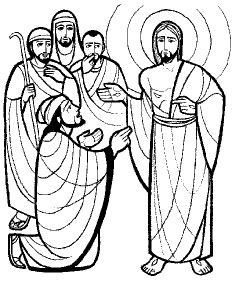 Dear parishioners and friends,
Please find attached an Order of Service for tomorrow (19th April). Also included is a video reflection and prayers as well as a family quiz which I hope you will enjoy. In our Gospel reading we hear about Thomas and his questions so I thought you would enjoy a quiz on some famous people who share his name.
While I am continuing to keep contact with a number of people each day by phone and email, please do feel free to lift the phone to me for a chat or if you have any particular needs.
Here is the link for the service reflection
Keep safe and every blessing,
—
Archdeacon of Cork, Cloyne and Ross.
The Rectory,
Carrigaline Road,
Douglas,
Cork.
T12 A2RC