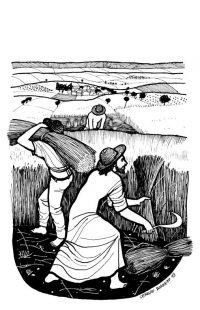 Dear parishioners and friends,
Please find attached a Service of the Word for you to use at home, along with the collect and readings for this Sunday and a video reflection with some music. The video link will be live from 9am tomorrow morning.
It is good to see people in church again, but I am very aware of those of you who are not able to attend at this time. Please be assured that you continue to be in my thoughts and prayers- these emails are intended to keep you connected and that you know you are worshipping at home using the same service and readings as we are using in church.
Services for tomorrow are:
8.30 Blackrock
9.45 Passage
11.15 Douglas
Services for Sunday 26 July are:
8.30 Blackrock
10.00 Frankfield
11.15 Douglas
Best wishes
Adrian
—
Archdeacon of Cork, Cloyne and Ross.
The Rectory,
Carrigaline Road,
Douglas,
Cork.
T12 A2RC