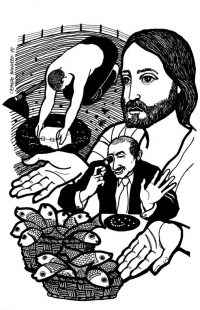 Dear parishioners and friends,
Attached please find a service of Morning Prayer and reading sheet as well as a 'Thought in 3 minutes'. This Sunday the theme is wisdom and I will be focusing on an unusual Old Testament story about King Solomon's great wisdom. As we are so dependent on the wisdom and insights of others at this time, it is good to include in our private prayers those responsible for making big decisions which govern our society, economy and health service.
The link for tomorrow's reflection is here and will be live at 9.00am.
Services for tomorrow are
Sunday 26th July
8.30 Blackrock
10.00 Frankfield
11.15 Douglas
Services for next Sunday are
Sunday 2nd August
8.30 Blackrock
9.45 Passage
10.00 Frankfield
11.15 Douglas
Thanks to all those who have responded to my survey. It is great to have so many responses, all of which are completely anonymous. All people in a family can fill it in separately as can people who received the services and are living abroad. If children or young people in your household watched any of the services, please ask them to complete the survey too. The more responses I have the better. The survey is still open at
—
Archdeacon of Cork, Cloyne and Ross.
The Rectory,
Carrigaline Road,
Douglas,
Cork.
T12 A2RC